What If the Driver Who Caused the Accident Doesn't Have Insurance?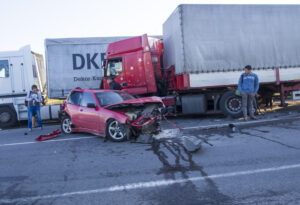 A car accident lawyer St. Paul MN residents trust knows that almost every state has laws requiring drivers to carry at least some type of car insurance to protect themselves and other drivers on the road. Unfortunately, some people drive illegally without proper car insurance. When an accident occurs as the fault of an uninsured driver, getting compensated for damages and injuries can be difficult. If you find yourself in this situation, it is important to stay calm and follow the proper steps.
1. Gather the Driver's Information
After an accident occurs, you should report the accident to the police and obtain all of the necessary information from the driver. You should get the driver's name, address, phone number, and registration information, as well as document the accident and the scene of the accident. If they don't have insurance, it is imperative that it is verified and reported by the police so you can make a claim with your own insurance company.
2. Examine Your Own Policy
If the other driver has no insurance policy, then you will need to look at your own insurance policy to determine coverage for your situation. A car accident lawyer in St. Paul MN can explain that if you have uninsured or underinsured motorist coverage, then your insurance may cover some of the damages of the accident. You may, however, still be left with a high deductible. Collision coverage may still cover the accident depending on the terms of the policy.
3. Speak with a Car Accident Lawyer St. Paul MN Clients Depend On
If your insurance doesn't cover the accident or you do not want to risk going through your insurance company, you may have grounds for a lawsuit against the uninsured driver. A lawsuit will hold that person liable for the damages caused by the accident. Whether you can file a lawsuit depends on the state where the accident occurred. In a no-fault state, you are not able to file a lawsuit against a driver unless serious injuries were sustained. If the accident occurred in a state that doesn't have a no-fault law, then you should speak with a car accident lawyer St. Paul MN families contact as soon as possible to determine your options.
Unfortunately, filing a lawsuit does not ensure that you will be compensated for monetary damages. A car accident lawyer St. Paul MN locals rely on understands that, often, people driving without car insurance do not have many assets, so they may be incapable of paying a settlement even if one is reached. In such case, the legal process can be expensive and time-consuming but with no payout, which can actually do more harm than good.
Though you may not want to pay a deductible or risk high premiums, filing with your insurance company might end up being the viable option. An experienced St. Paul car accident lawyer can look at all of the circumstances and determine the best course of action to take. In addition, he or she can help to protect your interests and legal rights throughout the ordeal.
To find out how a car accident lawyer St. Paul MN provides, contact our office for a free consultation to discuss your legal options.