Wrongful Death Lawyer In St. Paul MN
Wrongful Death Lawyer St. Paul MN Discusses Filing a Lawsuit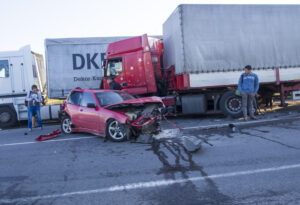 The passing of a loved one due to injury complications following an accident is one of the most devastating and heartbreaking things any person may go through. You may feel confused and unsure of what can be done to seek justice for your cherished family member. Not only may you be experiencing emotional and mental anguish, but depending on how the accident happened, there is often financial burdens a family faces.
Our compassionate and hard-working lawyer at Johnston | Martineau PLLP can provide legal support during this difficult time. We can help you seek compensation and justice for your family member's wrongful passing.
What many relatives of the deceased may not realize is that you may be able to file a wrongful death case for your loved one. The party or organization that is at fault can be held responsible for their reckless behavior when it comes to the negligence that caused loss life. If you are part of the immediate family unit, you may be eligible to receive financial compensation for their accidental death for the following:
Emergency bills
Hospital care prior to passing
Loss of companionship and family support
Funeral and burial services
Punitive damages
Treatment costs for injuries
Pain and suffering of the victim before passing
A St. Paul MN wrongful death lawyer at Johnston | Martineau PLLP understands that seeking retribution for your family member may not even be about the money. We can empathize with the pain and grief you are feeling while wanting to see your family member's death to not have occurred in vain. It is a normal response to be angry and want justice sought. Some people may find healing after seeing the at-fault party legally reprimanded for their actions. We can help you fight for justice in your loved one's memory.
When holding the party responsible for a death, there must be proof that four elements of wrongful death occurred:
The conduct of a person (or company) contributed to the loved one's death.
The person (or company) was negligent, which caused the loved one's death.
The deceased loved one has remaining relatives or beneficiaries.
There were financial damages as a result of the loved one's passing.
Types of wrongful death cases can include those who passed due to a car accident, work environment or construction site accident, malpractice, medical error, slip and fall accidents, or products/machinery that failed to work as intended. Wrongful death scenarios are unlimited, but these are just a few common examples.
We highly recommend getting legal representation from a St. Paul MN wrongful death lawyer at Johnston | Martineau PLLP before filing a wrongful death claim. We can help guide you through the process and speak up on your behalf when needed.
Each wrongful death lawyer St. Paul MN clients recommend from Johnston | Martineau PLLP offers a free consultation, so please take us up on this opportunity. We are sending our deepest condolences for the wrongful passing of your loved one. We hope that through financial compensation you can start to heal and move forward. Being affected by substantial loss will take time. Be patient with yourself during this period and let us help you with the rest. Contact us today.