Car Accident Lawyer Rochester MN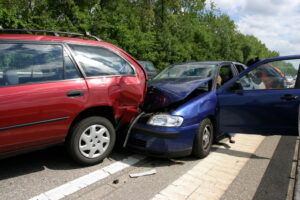 When you hire a Rochester MN car accident lawyer to represent you in your car accident case, it's important that you find an experienced professional who is skilled in negotiation like the lawyers at Johnston | Martineau, P.L.L.P. Our car accident lawyers obtain extensive training and education in the art of negotiation. Meaning, Johnston | Martineau, P.L.L.P. can guide their clients in building a strong case, valuing the accident claim and negotiating a settlement. Obtaining a car accident lawyer that Rochester MN victims can trust and rely on may be the best way to achieve the best possible outcome for an accident case. Contact Johnston | Martineau, P.L.L.P. today so that we may provide you with the help and guidance that you deserve. 
Negotiations
When negotiating a car accident settlement, our Rochester MN car accident lawyer will work to make sure that they know each and every detail pertaining to your case. Patience and preparation are key to obtaining a settlement offer for car accident victims. This often starts with the initial demand letter that your car accident lawyer in Rochester MN will submit to the insurance company. The demand letter will clearly outline the injuries you sustained in the accident, the impact it has had on you, and a request for compensation. The number that you and Johnston | Martineau, P.L.L.P. agree on will be based on the damages you have suffered. It's always best to start with a higher number than you intend to settle on. This can give you room for negotiating.
Low Ball Offers from Insurance Companies
The insurance adjuster who has been assigned to your case will take the time to review the details surrounding the accident. Our Rochester MN car accident lawyer want you to be aware that the insurance company will be looking to pay out as little as possible for your accident. Because of this, they will look for any evidence that indicates your actions played some role in the occurrence of the accident. In most cases, the initial settlement offer provided by the insurance company will likely be a much lower amount than expected. It's important to know that this is just a starting off point. In some cases, those without an experienced Rochester MN car accident lawyer by their side may be tempted to accept the first offer they are presented with. 
Counter Offers & Negotiation
Johnston | Martineau, P.L.L.P. will be able to advise you on whether accepting the first offer is in your best interest or if negotiations should continue. Many people are often thrown off by the initial offer received from the insurance company. In many cases, it can cause victims to be unsure of whether they have the ability to obtain the compensation that is rightfully theirs. A lawyer is not likely to be rattled by this process as it is a common strategy used by insurance companies. Depending upon the case, your Rochester MN car accident lawyer will decline the initial offer and reassert your need for damages, often referring to injuries, and providing supporting evidence for your claim. In addition to this, they will submit a counteroffer. This will continue until each party reaches a number that they can both agree on. In situations where this does not occur, you and your lawyer will need to determine whether it is in your best interest to file a lawsuit. 
Pursuing damages for injuries you have sustained from the at-fault driver can be a difficult process without a trusted Rochester MN car accident lawyer by your side to represent your interests. It's important to be aware that insurance companies in the state of Minnesota will be looking to pay out as little as possible to you in the way of a settlement. Unfortunately, those who choose to forgo legal representation put themselves at risk of inadvertently admitting fault for the accident, or accepting a settlement offer that is far less than they may be entitled to. Contact Johnston | Martineau, P.L.L.P., Rochester MN car accident lawyers as soon as possible so that we may begin the process of reviewing your case and looking out for your best interests.