What is the Difference Between Murder and Wrongful Death?
Information from a Wrongful Death Lawyer St. Paul MN Families Rely On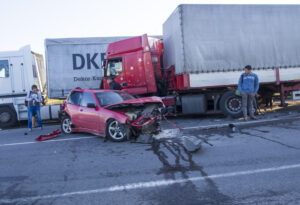 A common question people ask is, What is the difference between wrongful death and murder? A wrongful death lawyer in St. Paul MN understands that if someone dies of unnatural causes, their loved ones may want to seek restitution for their death. They may want to know if their loved one was murdered and if they can sue for a wrongful death case.
Though they can overlap, the differences between murder and wrongful death depend on the type of case, the evidence that is needed, and the punishment.
Murder: Murder is a criminal act and as such, charges are usually filed by the state against the accused murderer. A murder trial is held in a criminal court. If the defendant is found to be "guilty beyond a reasonable doubt", then the most common punishment for the defendant is a prison sentence. Whether or not the accused is found guilty, it is possible for the victim's family to file a wrongful death claim against them. Perhaps the most famous example of this scenario is the wrongful death claim that the Goldman family filed against O.J. Simpson for the murder of their son. A wrongful death lawyer in St. Paul MN can advise you as to whether or not you have grounds to file a wrongful death claim against someone you believe murdered your loved one.
Wrongful Death: A wrongful death case is one in which a person or business is accused of causing someone's death because of their wrongful actions or negligence. Wrongful death trials are held in civil court. For the defendant to be held responsible for causing the victim's death, the jury must find them "guilty by a preponderance of the evidence." That means that the defendant was likely guilty of causing the victim's death. If found guilty, the defendant usually must pay damages to the deceased's surviving family members. A wrongful death lawyer in St. Paul MN can determine which damages you can claim.
A wrongful death is when someone dies because someone else acted negligently or maliciously. The victim may have died because the other person acted negligently but did not intend for the victim to die, or they may have intentionally killed them and not in self-defense.
A wrongful death lawyer in St. Paul MN should be familiar with these common examples of wrongful death cases that do not involve murder:
Medical Malpractice: One example of medical malpractice that can result in wrongful death is when a doctor delays treating a patient when they need immediate medical attention. Another example of wrongful death caused by medical malpractice would be if a doctor performed a fatal surgical error or if a doctor misdiagnosed a patient's terminal illness that could have been successfully treated or diagnosed by a different doctor.
Car Accidents: Another driver or the car manufacturer can be blamed for a wrongful death case resulting from a car accident. If the driver of the other vehicle acted negligently or disobeyed traffic laws, they could be held responsible. The car manufacturer could be at fault if the car malfunctioned and caused a fatal accident. Talk to a wrongful death lawyer in St. Paul MN about the possibility of filing a claim considering the circumstances of your particular case.
Nursing Home Abuse or Neglect: If an elderly person in care of nursing home staff died because of abuse or neglect, the nursing home and its staff could be found at fault.
Contact a Wrongful Death Lawyer St. Paul MN Locals Recommend
When someone wins a wrongful death case, the damages are awarded based in large part on the wages that the deceased would have likely earned in the future. In addition to their future income, retirement benefits and other damages might be included in the jury award. A wrongful death lawyer in St. Paul MN from Johnston Martineau PLLP can provide you with more information specific to your situation. Call us today to request a free consultation with one of our attorneys.
Client Review

"Great people and great place. Will go above and beyond for your needs. They will take care of their clients and make you feel at ease. Great team!"
Jose Mazuelas