MVA Lawyer St. Paul MN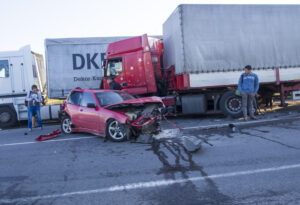 For those impacted by the legalities of a car accident, it may be a top priority to seek an MVA lawyer St. Paul MN drivers trust from Johnston | Martineau, PLLP for representation. Since founding our firm, we have helped countless clients receive compensation after car accidents just like yours. We're proud to be a trusted source for drivers in the local area who need a MVA lawyer in St. Paul MN.
We believe in justice and getting the retribution deserved for victims of car accidents. Every person suffering from financial or physical injuries should have a trusted MVA lawyer St. Paul MN can provide working alongside them. We cannot be in control of another driver's actions on the road, but we can attempt to prevent ourselves from an accident by practicing defensive driving.
Here are some ways you can protect yourself from being the victim of a car accident:
1. Stay out of the fast lane unless you are passing another vehicle. Many drivers use that lane to speed in excess and can quickly become potential threats to others on the road.
2. Be alert to blind spots. An accident may occur if you cannot fully see your surroundings through the mirrors. Being aware of your blind spots may help you avoid colliding with a nearby vehicle that isn't driving safely.
3. Scan road surroundings around you. The cars in front of you could be driving too close to the cars in front of them. By practicing defensive driving, you can prevent an accident at the fault of another driver's poor judgement of space.
4. Driving at night can be dangerous. Many drivers do not utilize their lights correctly; either leaving the brights on when approaching another vehicle, or not remembering to turn their lights on at all. Both of these are incredibly hazardous to drivers on the road who are practicing safe methods.
5. Always use your turn signals before making a turn or a lane change. Signaling before you begin slowing down can help other drivers react accordingly.
Even if you practice good driving, those around you might not. If you're involved in an accident that was caused by another driver, you'll likely need to give a statement explaining what you did to try to avoid the accident. Practicing these behaviors whenever you drive can help you learn to react quickly when another driver makes a mistake.
Contact a Dependable MVA Lawyer St. Paul MN Has To Offer
When you hire an MVA lawyer St. Paul MN depends on, it may increase your chances of a favorable outcome. Dealing with filing a claim with your insurance company can get complex because they want to ensure they are not losing money. Your car insurance company may not have your best interest in mind.
At Johnston | Martineau, PLLP, we seek justice for those whose lives have changed due to another driver's negligent or reckless actions on the road. We offer 24/7 phone answering and free consultations with a St. Paul MN MVA lawyer. Do not hesitate to contact us, as we recommend acting quickly after any accident. Please speak to us today by calling to set up a free consultation with an MVA lawyer St. Paul MN drivers know and trust.