Auto Collision Injuries In Minnesota – What Should I Know?
Car Accident Lawyer in Minneapolis Minnesota
Auto Collision Injuries – What Should I Know?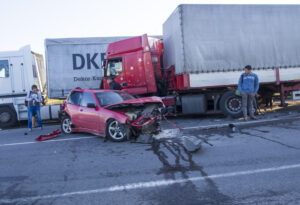 If you talk to a car accident lawyer Minneapolis MN trusts, you'll find that many people every year endure dramatic losses as a result of automobile collisions. They often turn to the experience of a Minneapolis car accident lawyer at Johnston | Martineau, PLLP to seek compensation for their injuries. When you choose the quality services of an attorney recommended by past clients, you can find relief knowing we are not afraid to fight strategically for your rights. We can exhaust all legal strategies and methods in order to get reprisal for injuries sustained due to another driver's negligence on the road. We are more than happy to show you our portfolio, where many clients recovered damages because of our services.
Choosing a car accident lawyer in Minneapolis MN who has seen clients just like you is vital to winning your case. If you hire a professional with minimal experience, it can severely hinder your chances of full compensation.
Common Accident Types
A car accident lawyer Minneapolis MN regularly consults will likely have dealt with various kinds of collisions. It is important your attorney goes over which of the most common types of accidents apply to your case. These range from, but are not limited to, the following:
Pedestrian accidents
Motorcycle accidents
Accidents resulting in passenger Injuries
Commercial truck accidents
Taxi, Uber or Lyft accidents
Bus or public transportation accidents
Distracted driving
Accidents involving DUI
Accidents resulting in fatalities
A car accident lawyer Minneapolis MN knows from Johnston | Martineau, PLLP can make sure you have collected all necessary documentation of your injuries. One of our attorneys will make sure that, by keeping a file of all receipts, statements and evaluations, you have proof of your injuries' severity and what your treatments involve. Your lawyer may even consult with your physician about the details surrounding all injuries. They may ask questions such as:
Is surgery needed?
How long are you expected to be out of work?
Are pain medications prescribed?
What is the total cost of your hospital bills thus far?
All of these are important to know in order to better support your case and ensure you receive any money spent out-of-pocket due to the accident.
Common Types of Injuries
The following types of injuries are common to car accidents and, as your car accident lawyer Minneapolis MN relies on can tell you, often extremely severe:
Broken bones
Neck, head and/or spine
Bruising of organs
Skin lacerations or cuts
Paralysis
Internal bleeding
Concussion or coma
Do not wait until you are in immense pain to speak with your doctor or hire a lawyer. The sooner you act, the better. In some cases, an injury may not present itself until weeks or months later. The last thing an attorney at Johnston | Martineau, PLLP will want is for you to not file this injury under your claim within enough time, and now the case is closed and you must pay for it all yourself. Not only is this unfair and unjust, but also can result in financial and emotional distress. Before any case verdict is awarded, we want to confirm all aspects of your health have been addressed.
Contact Us Today
Please give us a call today at (651) 504-1398 to receive legal advice from any of the seasoned attorneys at Johnston | Martineau, PLLP. Don't wait to get the compensation you deserve: schedule a consultation with a car accident lawyer Minneapolis MN recommends today!