What To Do After Your Accident In Minnesota
Car Accident Lawyer St. Paul MN
10 Things To Know If You Have Suffered a Car Accident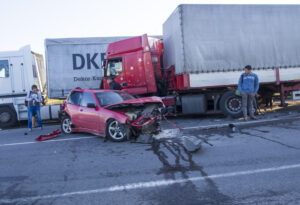 Thousands of people every year have gone through the painful and unfortunate event of a car accident. Seeking a car accident lawyer St. Paul MN regularly chooses is typically their highest priority. By choosing an attorney from Johnston | Martineau, PLLP, you can feel more confident about choices you make during the legal process. We can assist with everything from start to finish, from filing the initial claim to obtaining proof of injuries. We have protected the rights of countless car accident victims, and can serve you, too.
What To Do After Your Accident
If you are searching for a quality and seasoned car accident lawyer in St. Paul MN to handle your case, look no further. It is important to us that our clients feel empowered. To this end, the following are the main actions you should take after being the victim of an automobile accident:
1. Do not drive away. Stay at the scene of the crash, even after a minor collision.
2. Ensure the scene is safe. You can help prevent more accidents from happening after yours by keeping your emergency lights flashing, or by putting up cones or flares if you have any. If it is dark out, you can use a flashlight to alert passing drivers to pass with caution.
3. Call law enforcement. Call the police so you can file a report of the incident, which will be important to give to your insurance company.
4. Record accurate details. Once the police officers make it to the scene, try to give as detailed of a statement as you can. If you are unsure of the answers to their questions, a car accident lawyer St. Paul MN recommends would suggest that you say exactly that and do not make guesses.
5. Take photographs. Taking pictures of the scene can record the damage to your vehicle and visibly show where exactly the collision occurred. Do not interfere with the police while they are taking notes and investigating the area, but do what you can to take your own photos, too.
6. Exchange information. Get the name, phone number, insurance company and address of the other person involved in the collision. Speak with witnesses, if there are any, and ask for their contact information as well. They may become useful in the future to your car accident lawyer St. Paul MN clients prefer, in order to better support your case in the chance it is handled in court.
7. Report the accident. Speak with your insurance company and submit a claim as quickly as possible. It is useful to ask if you have benefits through your insurance coverage so you can see a doctor.
8. See your doctor. Oftentimes, an injury is not noticeable at first. You may not feel any painful areas until days or weeks after the accident. Seeking medical treatment is a great way to ensure that you are healthy and that there are no lingering injuries.
9. File documents. Keep a file of all documents related to the accident–for example, bills, receipts, and records of hours lost at work due to your injuries. These will be useful to your car accident lawyer St. Paul MN relies upon; he or she will be able to build a better case with them.
10. Ensure your rights are defended. Consulting with an attorney from Johnston | Martineau, PLLP can help you protect your rights throughout this process.
Contact an Experienced St. Paul Car Accident Lawyer
When you're ready to talk about the accident you experienced, give Johnston | Martineau, PLLP a call at (651) 504-1398. Consulting with a car accident lawyer St. Paul MN trusts from our firm could be the best way to ensure you receive the compensation you deserve.